OFFICIAL NOTIFICATION CITY VISITOR CENTER CLOSURE
After consultation with City executive staff and first responders, and due to the state and federal emergency declarations related to the COVID19 pandemic, and the state of Oregon school closure notice, the City of Gold Beach has made the difficult, but prudent, decision to close the Visitor Center until March 31st (mirroring the state mandated school closure timeline).  We will reassess the situation on April 1st to determine whether it is reasonable, based on best available data, to reopen the facility.  The safety of our citizens, employees, and visitors is paramount to the City of Gold Beach and we want to ensure that the Visitor Center is not a conduit for infection in our community.  We hope that everyone understands our need to be cautious and vigilant regarding slowing the spread of this disease.
We will be posting updates as they become available on the City's websites: goldbeachoregon.gov and visitgoldbeach.com.  For up-to-date information regarding the virus situation in Oregon please visit the Oregon Health Authority's website:
https://www.oregon.gov/oha/PH/DISEASESCONDITIONS/DISEASESAZ/Pages/emerging-respiratory-infections.aspx
or simply Google: Oregon Health Authority Covid-19.
LOCAL EATERIES
STILL OPEN
Local eateries are still open for take-out and/or delivery! Please support our local businesses by continuing to enjoy your favorite meals in your homes. 
Please tip as generously as you are able—these folks are going to be hit hard. 
Here is the link to the list of our local restaurants—if you notice a business is not listed please contact us ASAP!
OFFICIAL NOTIFICATION
GLASS FLOAT SEASON SUSPENDED
We regret to announce the we are suspending 2020 Glass Float Season effective immediately. As of today our Float Faeries will no longer be hiding floats this season.
Given this unprecedented worldwide health crisis, local/state/federal requests to limit all but essential travel, and California's shelter in place/stay home order, it would be irresponsible of us to continue to encourage folks to not stay home and take care of their health, and that of others.
Public Safety is the City's mandate and we need to ensure our citizens and others are safe.
We would encourage travelers to head to their respective home cities and states. We wish everyone safety and health through this crisis and we look forward to your visit with us when things return to normal.
Take care everyone.

EXPLORE GOLD BEACH
Searching for the perfect get-away destination? Do you long to hike in untouched old growth forests or walk for miles on secluded beaches? Are you searching for a vacation spot with world-class salmon fishing, challenging mountain hiking and windsurfing? You'll find it all in the beautiful coastal town of Gold Beach, Oregon.
Imagine the possibilities
Located on scenic Highway 101, Gold beach is tucked in between the Pacific Ocean, the Rogue River, and the Siskiyou Mountains. It's the perfect blend of solitude and adventure. Leave the ordinary and the familiar. Grab your camera, your backpack, your fishing pole and explore our stunning and remote landscapes. Whether you choose the windswept ocean, the wild and racing Rogue River or the magic of a temperate rain forest, Gold Beach awaits. 
Discover the thrill of hooking a salmon, a ling cod or a giant tuna. Take a jet boat tour on the wild and pristine Rogue River. Located on scenic highway 101, Gold beach is tucked in between the Pacific Ocean, the Rogue River, and the Siskiyou Mountains. There's natural beauty everywhere.
Make plans
Whatever your wild side wants; whatever your heart longs for: Gold Beach, Oregon awaits your discovery. Leave the mundane, the malls, and the traffic all behind! It's time to make Gold Beach, on the Wild Rivers Coast, your retreat from the world.

2018 marks the 50th anniversary of the historic Wild Rivers Act.  This 1968 landmark legislation sought to protect the very best of our uniquely American river treasures in their natural and wild state for all to enjoy.  Then and now.     We are proud that our river, the Rogue, was one of those original 8 rivers to be designated in 1968.  It was then, and remains today, the very definition of a Wild River: mischievous and individual; free and untamed; magnificent and majestic; undisciplined and yea, a little bit rowdy.  We think our name says it all: The Rogue.  That's what Wild Rivers are meant to be: Rogue.   And there's no better way to see and experience this historic and original Wild river than a fun filled boat ride on Jerry's Rogue Jets & Mailboats (historic in their own right!)  Jerry's is the Rogue's original jet boat adventure and the only tour that takes you to the Wild & Scenic sections of this river called Rogue.  So come celebrate 50 years of the Wildest of America's Wild Rivers here in Gold Beach: where the Rogue meets the Pacific.
Best Oregon Vacation

FlipKey by TripAdvisor recently compiled a list of "15 Best Places to Vacation on the Oregon Coast" and Gold Beach was featured. According to the thousands of traveler reviews on the Flipkey site, the destinations featured are among the highest rated vacation rental destinations in the entire state, and boast an average lifetime rating of at least 4.5 out of 5 stars.You can find the full article here; 
 'Best Oregon Coast Vacation'
Ready To Head 

Our Way?
Get The Current Road Conditions For ALL Of Oregon Here!
Best West Coast Vacation Spots According To Expedia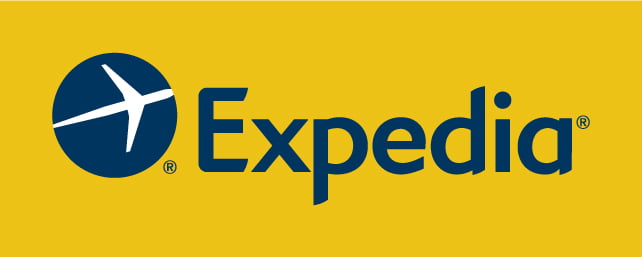 Discovering why the West Coast is the best coast
This country is full of wondrous places that catch the eye and capture the heart, but there's something extra special about the West Coast. In fact, in the Exepedia survey of 1,000 travelers, they chose this region as the one they'd most like to visit (winning out at 37.8% over four other national regions). Is it the sprawling coastlines? The ample forests? The sky-high mountains? We're betting on all of the above, and more. Expedia asked which West Coast cities are the most beautiful, and these fair 10 rose to the top. Yes! Gold Beach Oregon was #9.
"We are the Oregon Coast as it's meant to be, wild and natural."
Gold Beach is a unique Oregon Coast town:
Endless, uncrowded beaches

Spectacular coastal views over rocky headlands

Fabulous hiking in the wild Rogue River-Siskiyou National Forest

Tidepooling, crabbing and clamming

Sports fishing on the mighty Rogue River or bottom fishing in the Pacific Ocean

Fine dining or simple family fare

The largest Myrtlewood tree in Oregon

Wildlife: elk, seals, osprey, eagles, otters, sea lions, bears and more

Hiking: easy river or beach hikes, hard-core wilderness or rugged coastal hikes

Finally, discover nature's wild side in Gold Beach and be as wild as you want to be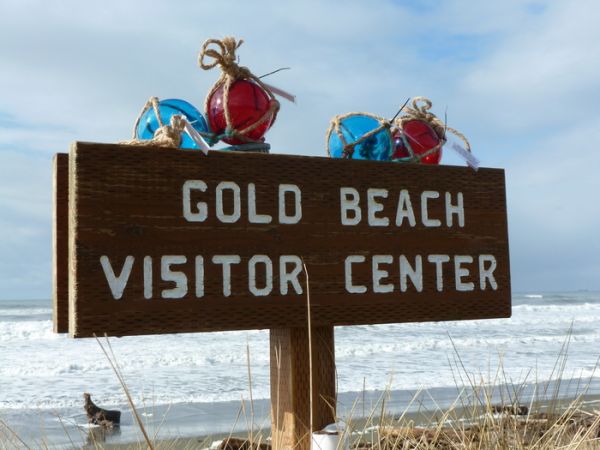 Gold Beach Visitor Center 94080 Shirley Lane P.O. Box 375 Gold Beach, OR 97444 Toll Free: 800-525-2334 Phone 541-247-7526 Fax 541-247-0187 Hours: Monday-Sunday 9am-4pm Closed Noon on Christmas Eve, Christmas Day & New Year's Eve And News Year's Day