EXPLORE GOLD BEACH
Searching for the perfect get-away destination? Do you long to hike in untouched old growth forests or walk for miles on secluded beaches? Are you searching for a vacation spot with world-class salmon fishing, challenging mountain hiking and windsurfing? You'll find it all in the beautiful coastal town of Gold Beach, Oregon.
Imagine the possibilities
Located on scenic Highway 101, Gold beach is tucked in between the Pacific Ocean, the Rogue River, and the Siskiyou Mountains. It's the perfect blend of solitude and adventure. Leave the ordinary and the familiar. Grab your camera, your backpack, your fishing pole and explore our stunning and remote landscapes. Whether you choose the windswept ocean, the wild and racing Rogue River or the magic of a temperate rain forest, Gold Beach awaits. 
Discover the thrill of hooking a salmon, a ling cod or a giant tuna. Take a jet boat tour on the wild and pristine Rogue River. Located on scenic highway 101, Gold beach is tucked in between the Pacific Ocean, the Rogue River, and the Siskiyou Mountains. There's natural beauty everywhere.
Make plans
Whatever your wild side wants; whatever your heart longs for: Gold Beach, Oregon awaits your discovery. Leave the mundane, the malls, and the traffic all behind! It's time to make Gold Beach, on the Wild Rivers Coast, your retreat from the world.

2018 marks the 50th anniversary of the historic Wild Rivers Act.  This 1968 landmark legislation sought to protect the very best of our uniquely American river treasures in their natural and wild state for all to enjoy.  Then and now.    
We are proud that our river, the Rogue, was one of those original 8 rivers to be designated in 1968.  It was then, and remains today, the very definition of a Wild River: mischievous and individual; free and untamed; magnificent and majestic; undisciplined and yea, a little bit rowdy.  We think our name says it all: The Rogue.  That's what Wild Rivers are meant to be: Rogue.  
And there's no better way to see and experience this historic and original Wild river than a fun filled boat ride on Jerry's Rogue Jets & Mailboats (historic in their own right!)  Jerry's is the Rogue's original jet boat adventure and the only tour that takes you to the Wild & Scenic sections of this river called Rogue.  So come celebrate 50 years of the Wildest of America's Wild Rivers here in Gold Beach: where the Rogue meets the Pacific.


Gold Beach
55°
overcast clouds
humidity: 87%
wind: 3mph S
H 65 • L 64
Weather from OpenWeatherMap
Visit Gold Beach
"I love Gold Beach! I can't think of another place where you can stand in one spot and see the ocean, the mountains, the forest and one of the last remaining wild and scenic rivers. What an unusual combination of breathtaking and peaceful!"
"We are the Oregon Coast as it's meant to be, wild and natural."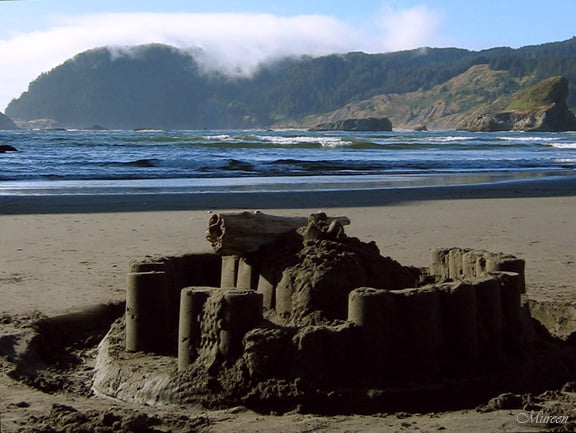 Gold Beach is a unique Oregon Coast town:
Endless, uncrowded beaches
Spectacular coastal views over rocky headlands
Fabulous hiking in the wild Rogue River-Siskiyou National Forest
Tidepooling, crabbing and clamming
Sports fishing on the mighty Rogue River or bottom fishing in the Pacific Ocean
Fine dining or simple family fare
The largest Myrtlewood tree in Oregon
Wildlife: elk, seals, osprey, eagles, otters, sea lions, bears and more
Hiking: easy river or beach hikes, hard-core wilderness or rugged coastal hikes
Finally, discover nature's wild side in Gold Beach and be as wild as you want to be